Welcome to the Rio Sands!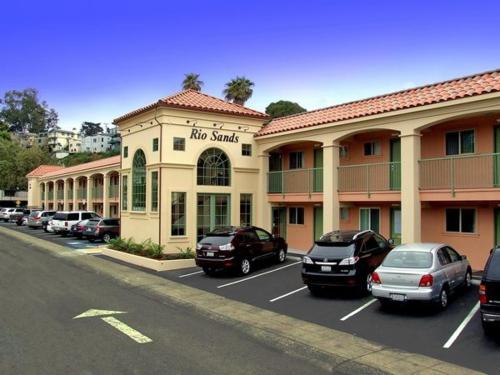 The Rio Sands Hotel is in the Rio Del Mar neighborhood of Aptos in the county of Santa Cruz-- just a few minutes south of the city of Santa Cruz. We are also just 35 minutes north of Monterey and Carmel. The Rio Sands is located a quick, two minute walk away from Rio Del Mar and Seacliff State Beaches. Our office is open 24/7.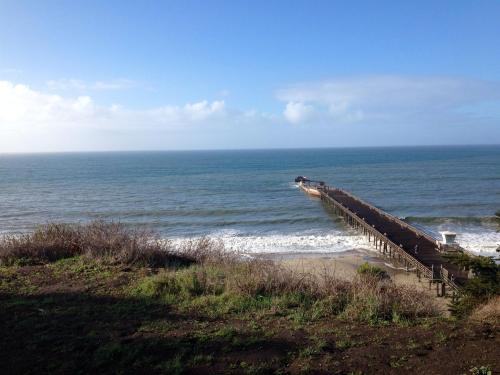 Seacliff and Rio Del Mar State Beaches have miles of beautiful views and walkable sand. The SS Palo Alto, an old, sunken, cement ship from WWI, sits offshore as a landmark, fishing pier and an artifical reef for marine life.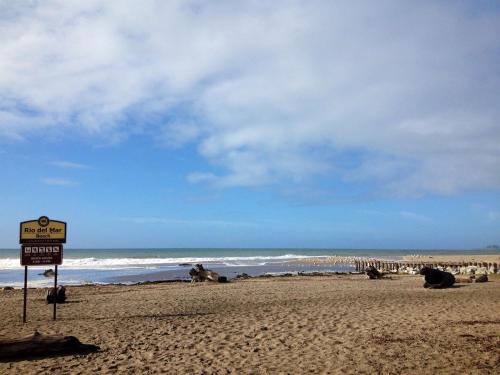 We often see whales breeching and dolphins playing on our walks on the beach! Adjacent to the beach is a convenient mini-mart, deli, bar and a restaurant.
The Rio Sands Hotel has fifty accommodations with many room types, including family suites, some with bunk beds, many with kitchens-- all described in detail under Our Rooms.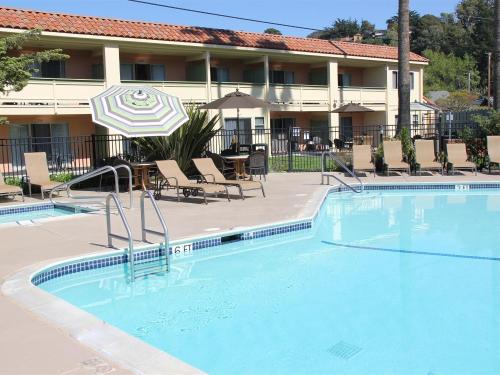 We offer a pool , jacuzzi, BBQ and garden areas, free high-speed internet, and an expanded continental breakfast with fresh, Belgian waffles in a large, newly rennovated banquet room. (See our Amenities page for more.)
No pets please.